Bespoke Fertility Treatment
Delivering a personalised treatment plan tailored specifically to one's situation.
Compassionate Care
Incorporating all the necessary elements required for the best experience possible during one's treatment.
Exceptional Results
Striving to achieve positive outcomes for patients at every stage and level of the treatment process.
25
Years of Clinical Experience
A Brief Introduction
A leading British doctor of Lebanese descent, Dr Rami Wakim, was educated in Cairo, undertaking a medical internship and subsequent training at Ain-Shams University, followed by specialisation in Obstetrics and Gynaecology at various hospitals around the world. It is prestigious Rizk Hospital in Beirut where Dr Wakim developed his strong interest in IVF (known as In Vitro Fertilization) technique. Back to the 1990s, the assisted reproductive technology was still young and, therefore, exciting field to be involved in.
Having successfully obtained his membership to the College of Obstetrics and Gynaecology in 2000, Dr Wakim continued fertility training with a clinical fellowship at the University College London Hospital (UCLH) and the Imperial College London. Over the course of 25 years, he was fortunate to work with the leading professionals in the field of reproductive medicine in some of the busiest clinics, including IVF Hammersmith, Assisted Reproduction and Gynaecology Centre (ARGC), Harley Street Fertility Clinic (HSFC), Create Fertility, Gennet City Fertility and Reproductive Health Group, among others. Having been largely recognised for clinical expertise and highest standards of patient care, Dr Wakim continues his collaboration with a number of well-established medical practitioners and clinics around the globe that offer effective treatment and state of the art operating facilities.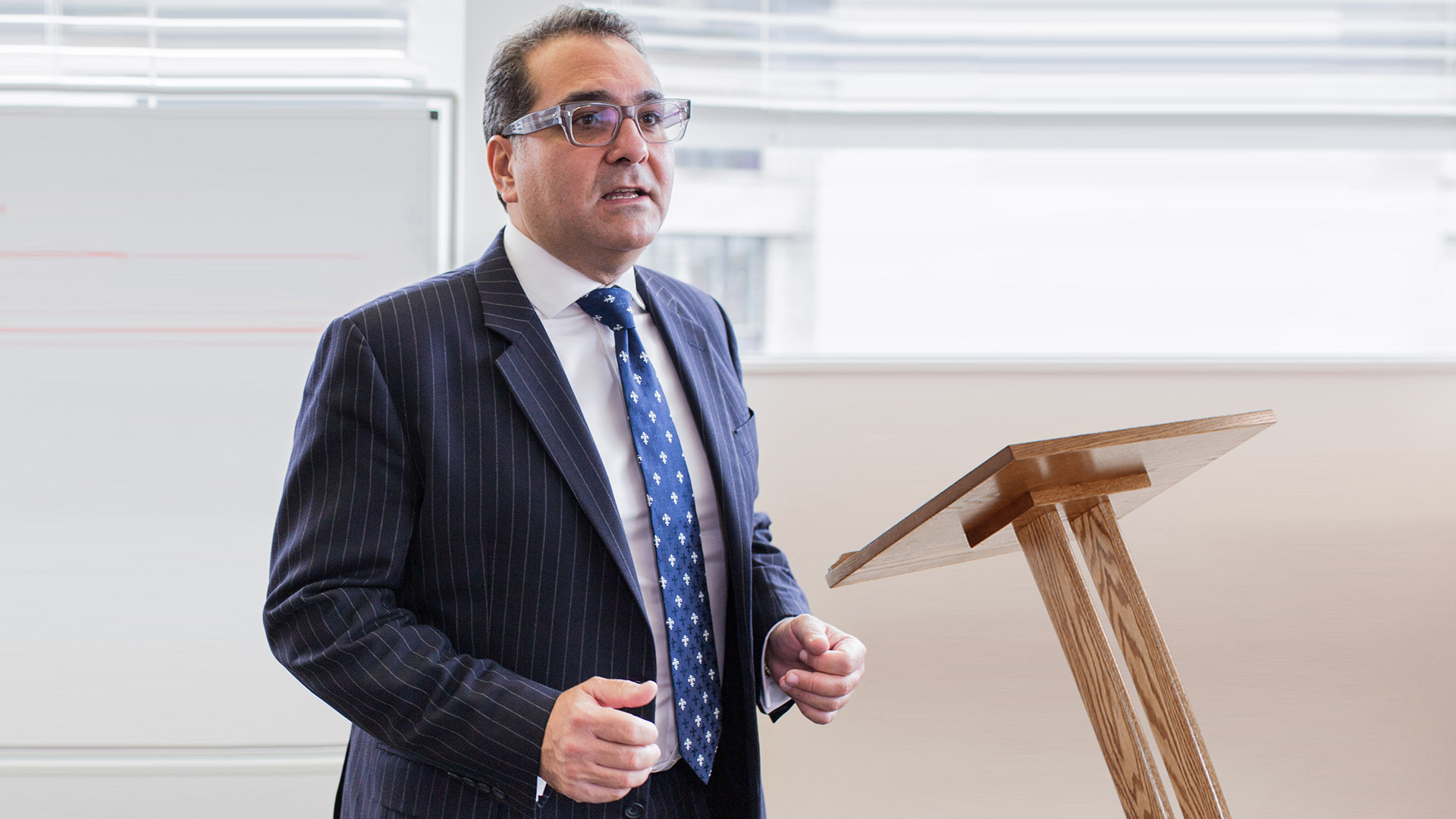 "Every patient is unique, and, therefore, requires individualised treatment plan, which, in combination with the latest clinical practices, is designed to provide the best chance of success.

Dr Rami Wakim
Fertility treatment cycles are coordinated around a patient's requests and treatment protocols are personalised and developed accordingly
Fertility Treatments and Services Offered by Mr Rami Wakim
Mr Wakim offers a wide range of fertility treatments to patients who are not able to conceive on their own. These range from reasonably straightforward techniques such as timing intercourse and inducing ovulation, to more advanced treatments such as conventional In Vitro Fertilisation (IVF) and IVF with Intracytoplasmic Sperm Injection (ICSI) using a sperm or egg donor, in addition to other services related to women's reproductive health. Certain fertility treatments, such as IVF with donor eggs, are offered by Mr Wakim through collaboration with a number of leading international partners, most notably in Spain, including Fertty International in Barcelona and Gutenberg Centre Reproduction Unit (URE) in Malaga.
As you meet with Mr Wakim, you will have the opportunity to ask any questions and address any issues. Fertility concerns are best resolved in consultation and it might be recommended that you and your partner have additional medical testing to help identify the cause of your difficulty getting pregnant. Particular care will be taken so that only the appropriate tests are conducted, we can schedule these during your first visit, saving both time and expense.
Committed to Lasting Relationships
"Please accept our deepest gratefulness. Your genuine concern, expertise and professionalism were a huge help at what was a nerve-wracking time for us! You have given us all we could wish for – a full family. Allison is growing well and she is our treasure."

Joanna and David
"I want to thank you for making what could have been a stressful and challenging process an easy and positive experience. It was such a blessing that I was referred to your practice!"

Anne
"Your positive attitude from the day one has given us more than just a hope! Thank you for all your kind support during a very uncertain time in our lives, we were so fortunate to have you are our doctor!"

Paula and Alex
"On behalf of my husband and myself I would like to thank you for helping to make our dream come true. We would not want to go through this, undoubtedly, emotional journey with any other doctor!"

Maria and Dimitry
"I couldn't begin to tell you how much your expertise, support and compassion have changed our lives and 'thank you' does not seem anywhere near adequate enough."

Sarah
"Words cannot express enough how deeply grateful we are for your expertise and high quality of care. We are now the parents of 12 week old twins, and we owe it all to Dr Wakim."

Susanne and Ismail
Professional Society Affiliations and Personal Identity
By combining up-to-date professional knowledge with the passion for all things technical, Dr Wakim is always on the lookout for new ideas, techniques and ways to better serve his patients. He also continues to be involved in undergraduate teaching and readily shares his expert knowledge through seminars on a variety of topics. An active researcher, he published many articles and delivered scientific presentations, both in the UK and internationally, on various aspects of assisted reproductive technology.
While clinical excellence and peer recognition mark his professional career, it is perhaps compassionate and personalised care that is his trait. He understands that every patient has specific needs and, therefore, believes in the importance of a personalised treatment plan that addresses all aspects of an individual's life. An excellent communicator, Dr Wakim is committed to addressing all possible concerns of prospective parents in a confidential and supportive environment. Coming with this background is the fluency in English, French and Arabic with some understanding of Italian, which has helped overseas patients who speak these languages be fully understood.
When not at work, Dr Wakim is often found playing the piano or participating in tennis competitions. He loves exploring new destinations and has travelled extensively around the world.
Fellow of the Royal College of Obstetricians and Gynaecologists (FRCOG)
Fellow of the American College of Obstetricians and Gynecologists (FACOG)
Fellow of the International College of Surgeons (FICS)
Member of the British Fertility Society (BFS)
Member of the European Society for Human Reproduction and Embryology (ESHRE)
Member of the Middle East Fertility Society (MEFS)
Member of the International Society of Ultrasound in Obstetrics and Gynaecology (ISUOG)
Ambassador of the World Congress on Controversies in Obstetrics, Gynaecology and Infertility (COGI)
Mr Rami Wakim offers private consultations at several clinics situated in the United Kingdom that are easily accessible by all major transport links
Contact
To schedule a private consultation with Dr Wakim, or to receive any additional information about his services, please call the clinic representative or send your enquiry through our contact form.
The Fertility and Gynaecology Academy
57A Wimpole Street
London W1G 8YP
United Kingdom
Tel: +44 (0) 20 7224 1880
Fax: +44 (0) 20 7224 1550